DELIVERIES IN GREECE


Pick up from store
You can receive your order from our store. Once your order is ready you will receive a text message or an email in order to pick it up. There is no C.A.D. payment service, so it must be paid as soon as you place the order. It will be ready to receive it in a few minutes or at least 2 days.
It is necessary to have with you your id and the order number so that you can pick up your order.
The Explorer, 2a Esperidon Square, Glyfada, +30 2109680075
Mon-Wed: 10:00-17:00
Tue-Thu-Fri: 10:00-21:00 
Sat: 10:00-19:00
  Delivery to your adress / Pick up from courier's store
3,00€ -FREE SHIPPING OVER 80€
Οrders for Greece are shipped via the two following courier companies:
 The parcel will be delivered within 1-2 working days for the region of Attiki, 2-3 working days for country capitals & 2-5 working days in any other case.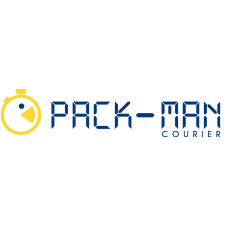 Delivery service is available only in Attiki. The parcel will be received the following day of the order. 
Any order that is placed till 15:00pm will be shipped at the same day. All the other ordes after that time will be shipped the following day.
The shipping time refers to the time from the order validation until the order is fully processed and the parcel prepared. We will notify you by email when your order is ready. The delivery period starts when the delivery firm collects the parcel. It corresponds to the time needed by the delivery firm to deliver your parcel to the delivery address indicated when placing the order.
The Explorer is not responsible for any delays due to force majeure or events that may affect them. In case that there will be a significant delay, we will contact you as soon as possible.
WORLDWIDE
Shipments to Cyprus are sent via Speedex courier. There are two options of delivery:
1. Standard Delivery: The shipping costs from 0kg to 3kg are 10,00€ and it takes 15-20 working days.
Plus 2€ per extra kilo.  
2. Express Delivery: The shipping costs from 0kg to 2kg are 20,00€ and it takes 7-10 working days. Plus 5€ per extra kilo. 
There is no C.A.D. payment service.
Shipments to countries outside of Greece are sent via Speedex courier, as well and it takes 4-9 working days.
The shipping costs are 30,00€ - up to 3kg.
There is no C.A.D. payment service.
For delivery in any other country, please contact us in order to inform you for the delivery fees. You can send us email at [email protected] or call us at +302108944883.
There is no C.A.D. payment service.
Important Information
Orders are packed and shipped from Monday to Friday. Orders placed on the weekend and select holidays are processed on the next business day.
The price list mentioned above is indicative only. So, additional charges may occur especially for large volume items. You will be informed about the exact shipping cost before shipping, so that you pay first the extra charge.
If the country to which products are shipped and delivered is outside E.U., there is a probability that you may be required to pay customs duties, fees, taxes etc. by the competent Authorities. The Explorer cannot in any case control such charges and in no case can inform Customers about relevant costs. In such cases, Customers bear the relevant charges. The Explorer undertakes neither liability nor obligation to pay for any of that charges. 
The above prices include VAT.